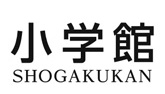 Shogakukan 
(小学館
Shōgakukan
) is a Japanese publisher of dictionaries, literature, manga, magazines, picture books, light novels, educational books, reference books, DVDs and other media in Japan. Originally, it was founded as a publishing house specializing in learning magazines that targeted elementary school children and teachers. 
Shogakukan founded Shueisha, which also founded Hakusensha. These are three separate companies, but are together called the Hitotsubashi Group, one of the largest publishing groups in Japan. Shogakukan is located in the Shogakukan Building in Hitotsubashi, Chiyoda, Tokyo, and the other two companies are located in the same ward. Shogakukan was founded on August 8, 1922. The president of the company is Masahiro Ōga, grandson of the company's founder Takeo Ōga. Manga series that have been published by Shogakukan include Detective Conan, Doraemon, InuYasha, Maison Ikkoku, Ranma 1/2 and Revolutionary Girl Utena.
Shogakukan is the publisher that released the new 2009 edition of Azumanga Daioh.
Monthly Shōnen Sunday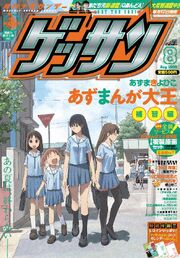 Unlike
Azumanga Daioh
which was first published in
Dengeki Daioh
, the anniversary edition comics known as
Supplementary Lessons
were published in the magazine 
Monthly Shōnen Sunday 
(月刊少年サンデー
Gekkan Shōnen Sandē
), also known as
Get the Sun
(ゲッサン
Gessan
) released by Shogakukan. The magazine's premiere was the 12th May 2009, and it was announced in February 2009. Like the older magazine 
Weekly Shonen Sunday
, the monthly version's current editor is Hayashi Masato. The target demographic of the magazine is late teens to early twenties. Besides
Kiyohiko Azuma
, some artists who have debuted new series and stories in this magazine include Yellow Tanabe and Mitsuru Adachi.
Ad blocker interference detected!
Wikia is a free-to-use site that makes money from advertising. We have a modified experience for viewers using ad blockers

Wikia is not accessible if you've made further modifications. Remove the custom ad blocker rule(s) and the page will load as expected.