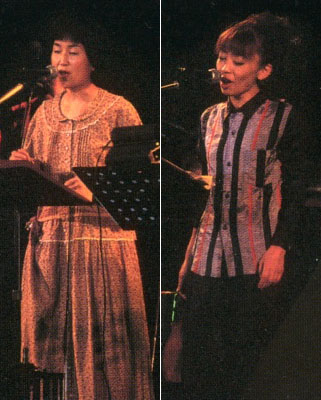 Oranges & Lemons
is a Japanese band consisting of Masumi Itō and Yōko Ueno. The duo is most notable for performing "Soramimi Cake" and "Raspberry Heaven"
.
They also performed the album Tribute to Azumanga Daioh in which they sang multiple songs. The album contains an alternate version of "Soramimi Cake" (Cake of Mishearing) but also an a cappella version of "Raspberry Heaven".
Itō and Ueno also sing "Daichi no La-li-la" (大地のla-li-la, literally "La-li-la of the Earth") together, the ending theme to the anime Scrapped Princess, although not under the band name Oranges & Lemons.
Band members
Masumi Itō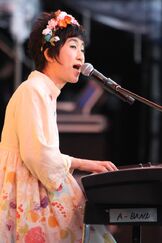 Masumi Itō
(伊藤 真澄
Itō Masumi
) was born on May 21 and is from Ibaraki prefecture in Japan. She sings, composes music and plays the piano. Itō also uses the pseudonym 
Hikaru Nanase
(七瀬 光
Nanase Hikaru
). She is also part of the group Heart of Air. She is married to the music producer Yoshiyuki Itō. Itō's birth name is 
Masumi Nitta
(新田 真澄
Nitta Masumi
) and her blood type is A.
Yōko Ueno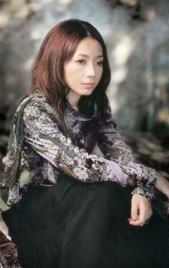 Yōko Ueno
 (上野 洋子
Ueno Yōko
), born October 11, 1963, is a singer and theme song composer. Aside from
Azumanga Daioh
, Ueno has written music for
.hack//Legend of the Twilight
and
Brigadoon: Marin & Melan
. She sometimes calls herself just
Yōko
, for example she is credited as such for her performance of the
Sōkō no Strain
opening song. She has also performed in the bands Vita Nova, Marsh-Mallow and Zabadak.
External links