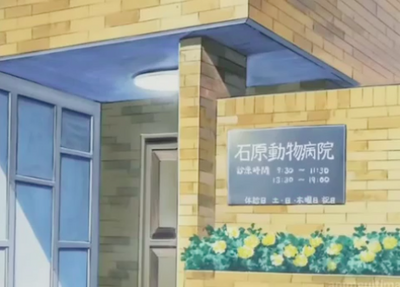 The Ishihara Animal Clinic is owned by Dr. Ishihara, and located close to the houses of Sakaki and Chiyo. According to a sign outside the building, the clinic is open from 9:30 to 11:00 A.M. and 1:30 to 7:00 P.M. It is closed on Saturdays, Sundays, Thursdays and holidays.
History
Chiyo has been taking Tadakichi-san to the veterinary clinic for a long time, and says it is thanks to Dr. Ishihara that her dog is always so healthy. During Chiyo's third year of high school, though, Dr. Ishihara gets another client – Maya, the cat that Sakaki befriended on Okinawa that travelled all the way to the mainland so he could see Sakaki after his mother had died in a car accident. Ishihara examines Maya and to the girls' happiness, announces that the cat is alright.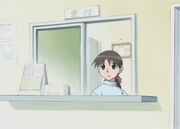 Staff
The only known staff members of Ishihara's animal clinic are Dr. Ishihara himself and a female receptionist and/or nurse who meets Sakaki and Chiyo-chan when they come to the clinic with Maya.
Ad blocker interference detected!
Wikia is a free-to-use site that makes money from advertising. We have a modified experience for viewers using ad blockers

Wikia is not accessible if you've made further modifications. Remove the custom ad blocker rule(s) and the page will load as expected.