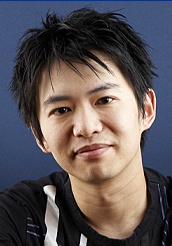 Ichiro
Okouchi
 (大河内 一楼
Ōkouchi
Ichirō
), born on 28 March 1968 in Sendai, Miyagi Prefecture, is a script writer for the
Azumanga Daioh
anime
and one of the people who played the biggest part in adapting the
manga
. He has written the script of
ep. 1
,
ep. 2
,
ep. 3
,
ep. 4
,
ep. 5
,
ep. 8
,
ep. 12
,
ep. 15
,
ep. 20
,
ep. 24
(together with
Aya Yoshinaga
) and
ep. 26
. He is known for being a screenwriter and novelist, having written novels about 
Revolutionary Girl Utena 
among other things. He is a graduate of Waseda University, School of Human Sciences.
In 2006, Ōkouchi collaborated with director Gorō Taniguchi for composing the story and script of the Sunrise original production, Code Geass: Lelouch of the Rebellion and its sequel Code Geass: Lelouch of the Rebellion R2 in 2008. He has also written episodes for such anime series as Wolf's Rain and Negima!.
Ad blocker interference detected!
Wikia is a free-to-use site that makes money from advertising. We have a modified experience for viewers using ad blockers

Wikia is not accessible if you've made further modifications. Remove the custom ad blocker rule(s) and the page will load as expected.